Eyecare is important for children and the best way to ensure your child's eyes are healthy is to bring them in for regular eye exams from an early age.
Young children can't always communicate about a problem with their eyes so an eye exam is the best option to check not just their vision but their eye health in general. Our children's eye exams are designed to put your child at ease while doing all the necessary tests to ensure their eyes and vision are in top condition.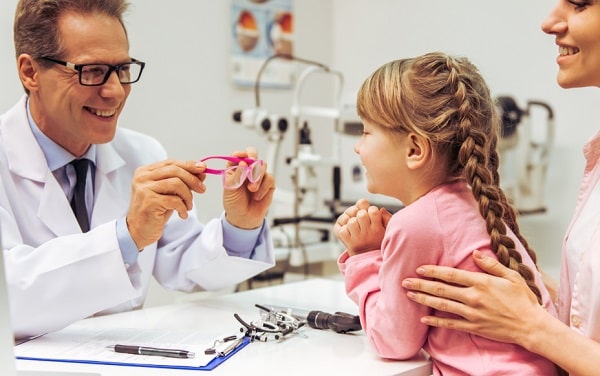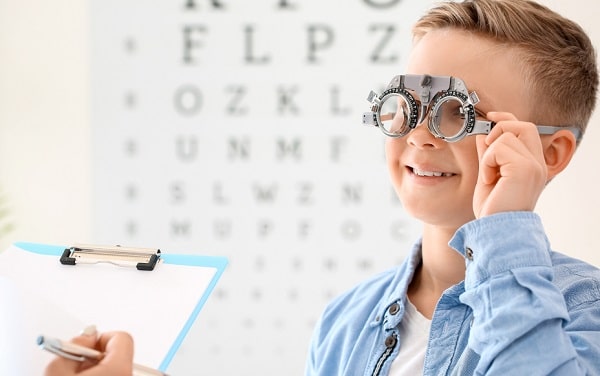 Eye exams for children
We advise bringing your child in for regular exams from around age 3 which may seem early but it's the best time to look out for any childhood eye problems like a squint or lazy eye. This way, they can be treated as soon as possible to avoid any permanent effects on vision into adulthood.
Our children's eye exam lasts around 30 minutes and our optometrist is experienced in making children feel relaxed and happy while they carry out various tests. For children too young to read, we can use pictures instead – each exam is tailored to the child's abilities.
For children aged 16 and under, we provide a free retinal scan as part of the eye exam. This is a quick, easy and non-invasive scan that shows a detailed image of the retina, enabling our optometrist to spot any minute changes that could indicate a potential eye problem.
Children with no vision problems should have an eye exam every 2 years and those who need vision correction such as glasses should have their eyes tested every year to ensure their prescription hasn't changed.
Looking after your child's vision at home
In between eye exams, it's important to watch out for any indication of vision problems your child may be having. Signs to look out for include:
Reluctance to read
Rubbing the eyes
Complaining of headaches
Squinting
Sitting close to the TV
Problems with school.
If you spot any of the above, it's a good idea to book your child in for an eye exam.
Glasses and contact lenses for children
If your child is near or far-sighted, we have a great selection of glasses frames designed specifically for children. With brands such as Converse, Marchon Junior, Otis & Piper, and Wiley X kids sports frames, you'll be sure to find something your child will love wearing.
We also offer contact lenses for children, including MiSight specialist myopia control lenses. These are designed to slow the progression of myopia, or near-sightedness, meaning your child is less likely to experience potential complications like glaucoma, or retinal detachments, that are associated with high prescriptions in the future.
Book your child's eye exam today
If you'd like to find out more about eyecare for children or book your child in for an eye exam, contact us today.