Refractive Surgery Options
Our doctors work with local surgeons to provide multiple options for surgical vision correction. Our office can work with you to determine if you are a good candidate for surgical correction and which option is the best for yourself. We can also provide your pre and post-surgical care. We are glad to work with a surgeon of your choice but also have strong relationships with Glacier Eye Clinic in Kalispell as well as Pacific Cataract and Laser Institute providing surgery options in Great Falls, Montana or Spokane, Washington.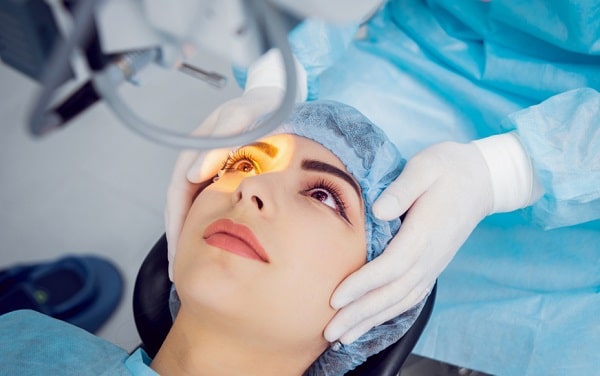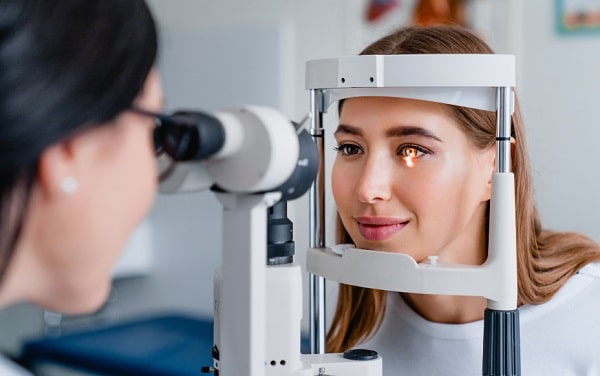 LASIK
Lasik, a form of refractive surgery, is a great option for low to moderate myopic (near-sighted) patients. Lasik corrects refractive error by using a laser to shape the cornea. Lasik uses the creation of a flap of the patient's epithelium, superficial-most tissue of the corneal, this flap is recentered after the corneal shaping is complete and its use significantly reduces healing time.
PRK
Photorefractive keratectomy (PRK) is a variant of refractive surgery that allows the surgeon to correct a wider range of refractive errors or thinner corneas than Lasik. PRK does remove the epithelial tissue in the treatment zone, this increase recovery time in comparison to Lasik.
ICL
Implantable contact lenses are a viable option for those with high near-sighted prescriptions that do not otherwise qualify for Lasik or PRK.
CLE
Clear lens exchange is a surgical option for presbyopia aged patients looking for permanent vision correction. This procedure replaces the nature crystalline lens of the eye with an artificial implant set at a desired prescription. Having this procedure will allow the patient to avoid the need for cataract surgery later in life as the natural lens that develops cataracts will have already been replaced.
If you are interested in refractive surgery, please let us know. Refractive surgery is not to be taken lightly. Detailed testing is necessary to determine whether or not you are a good candidate for the surgery.
If testing shows you to be a good candidate, we can help you choose the refractive surgeon who is most appropriate for your case and provide supportive care along the way.